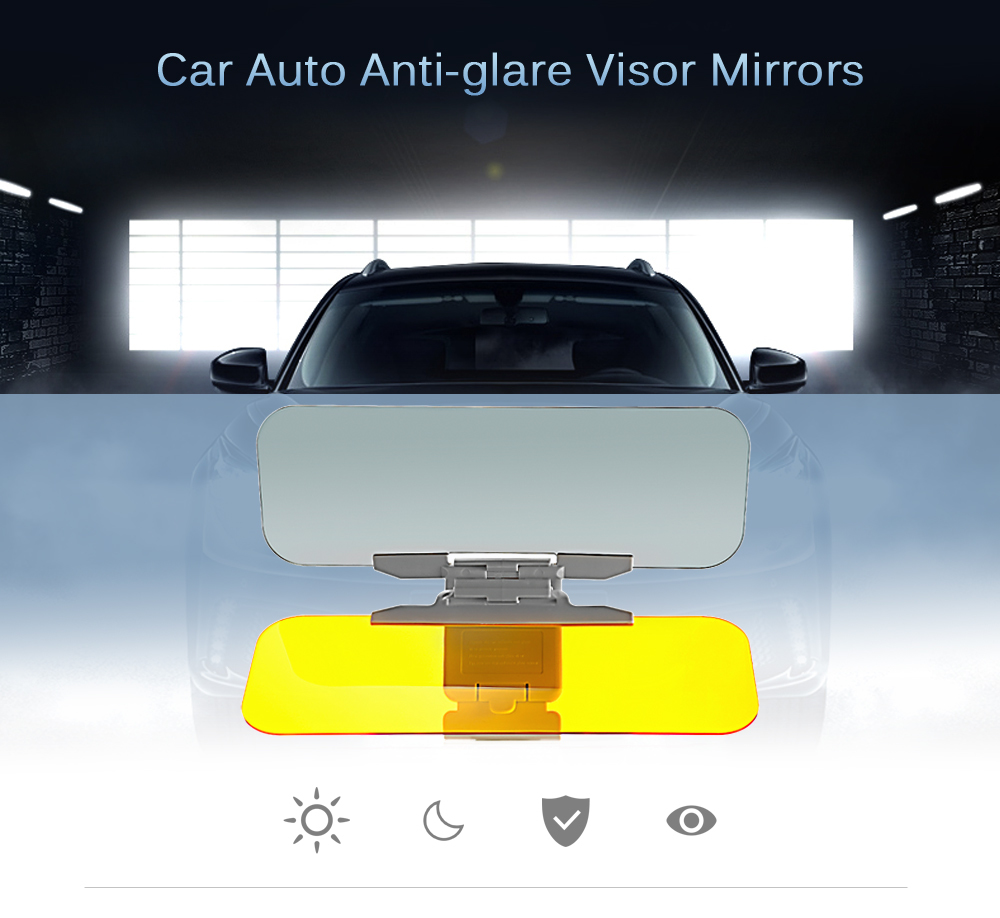 Car Auto Anti-glare Visor Mirrors
Stop the dazzling of the headlights or sun!
It is important to protect your eyes from harmful elements including ultraviolet rays and headlights, especially when you are driving. Anti-dazzle visor can filter harmful elements and soften the light source, it certainly can improve your visual comfort. When you dont use the anti-dazzle visor, just fold the two panels.

The demonstration of day time use:
- Flip the yellow panel to the top, the gray panel to the bottom.
- The two panels should from an angle of about 110 degrees.

The demonstration of night-time use:
- Start with the shape of day time use.
- Push the gray panel upwards until it touches the immobile grip.
- Then, flip the yellow panel down.
- You can adjust the position of your original visor for a better view.
Warnings and precautions:
- To install the product, please push outwards gently the outer rims of the screens with pressure applied evenly.
- If dust or dirt is apparent on the screen surface, simply use a soft hairbrush or chamois leather to remove the dust or dirt . For stubborn dirt or stain, please detach the screen first by loosening the screws with a screwdriver and then rinse thoroughly.
- For cleaning, do not use coarse cloth or volatile solvents such as alcohol or paint thinner with soapy water. Finally, dry with a lint-free cloth.
- Please avoid using this product while driving in unlit or dark areas in which night vision devices should be a lot more helpful.

---