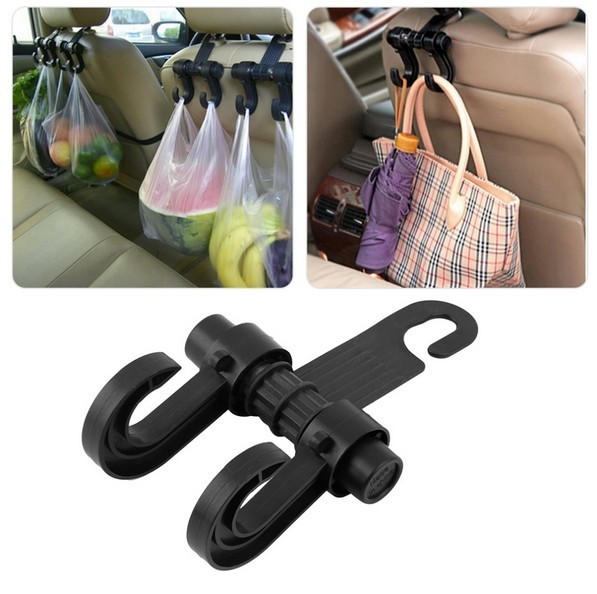 Car Seat Double Hanger
Features:
-Excellent material, non-toxic, tasteless, surface abrasion resistance.
-Easy to store, access freely, linking one end of the hook in the car
seat, and the other two hooks can easily hang a few items.
-360 ° rotation, easy to use.
-Solid and durable, wear-resistant, high-heavy, up to 6kg.
-Material: polypropylene (P.P) + stainless steel.
-Color: black
-Load: to bear the weight of about 6kg .

---