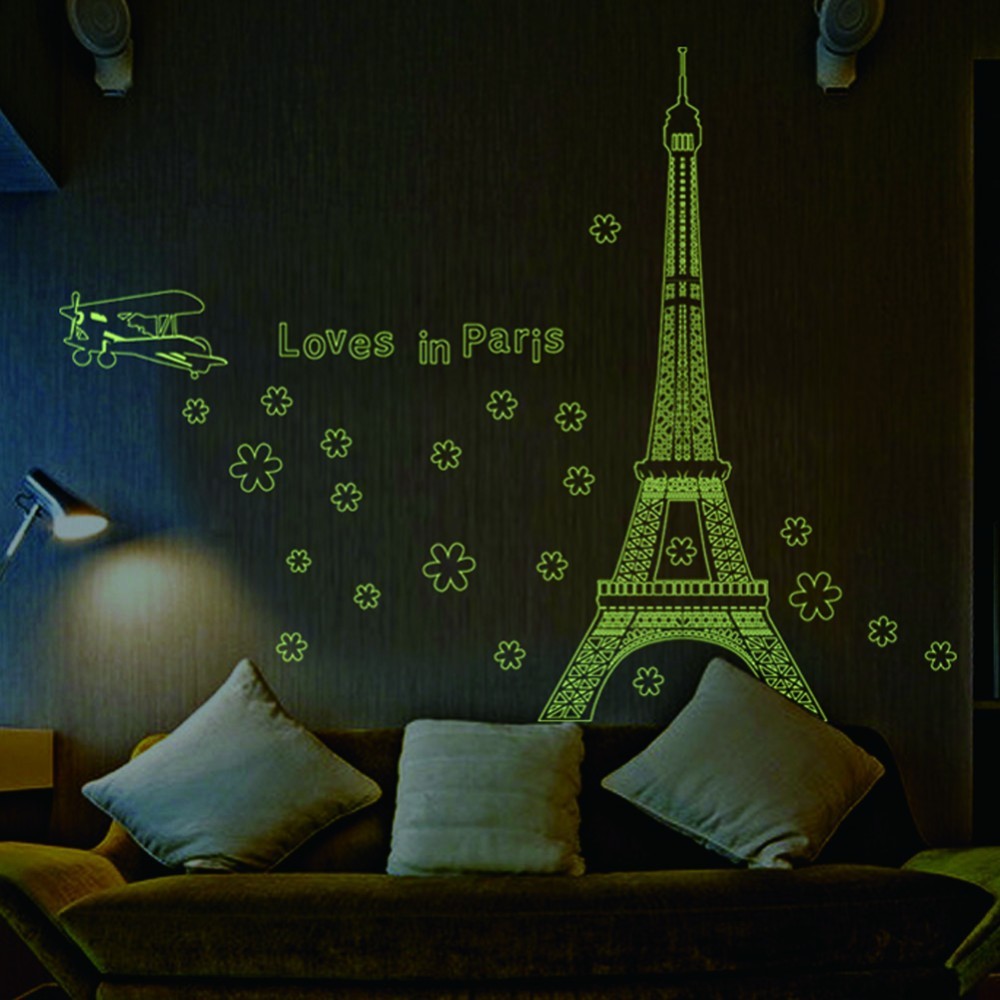 Love in Paris Eiffel Tower Luminous Wall Sticker
PVC Wall Decal
Size: 175cm X 140cm
Description:
- Luminous stickers Introduction the main raw material is light-induced energy storage luminous
- light-induced energy storage luminous after the phosphor is subjected to natural light
- lasted for several hours to ten hours. so that buyers receive the product,
- try sticking it absorbs light, do not have something hidden.
- the more light absorbed, the longer!
Second-generation color wall stickers on the back comes with plastic, without the use of transfer film, paste, convenient, water temperature, anti steam, not afraid of damp, paste peeled off without leaving adhesive residue after and difficult to tear. Can be attached to walls, cabinets, furniture, tiles, doors, windows and other smooth surfaces.
Due to the sticker can DIY,so the true size can be determined according to customers design
Note: When you ready to transfer the wall stickers, pls prepare scissor and card. so you can put the sticker to the wall successfully.
NOTE:When you receive the sticker, it is rolled up in the tube. However it is easier to work with when the sticker is flat. So please use hard flat things to lay on it to flat. Begin to stick on your wall when it is flat enough. And follow the steps as below:
1) Choose a smooth, clean and dry surface.(never put it on bumpy, dirty, wet surface, or the sticker will fall off)
2) Peel the sticker from the sheet one by one.
3) Position the adhesive on a plat surface without pressing them, so that it lets possibility to withdraw them and reposition again if needed.
---