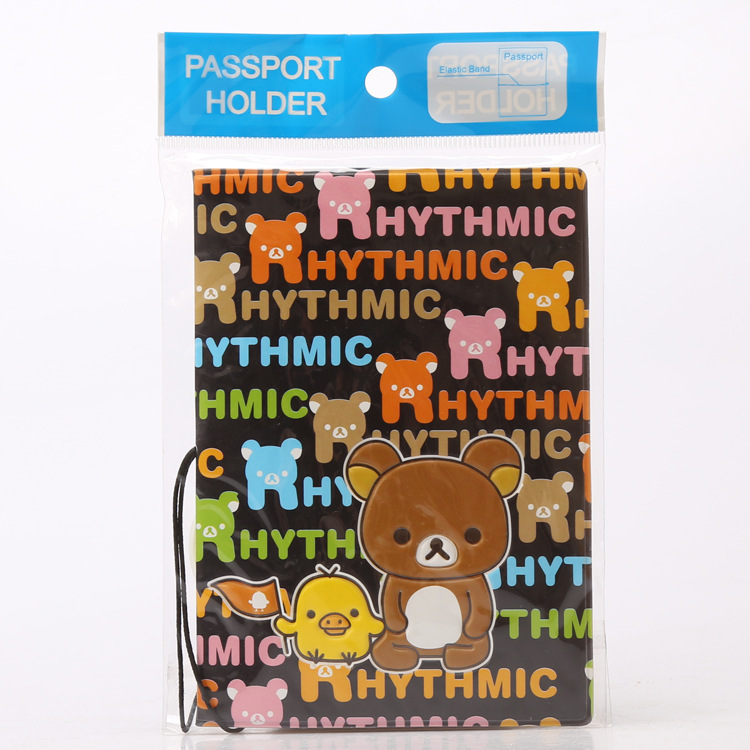 Rillakkuma Travel Passport Cover
[material] PVC
[Size] 14*9.6CM (double size)
Descriptions:
this passport sets in addition to be able to put a passport, the left side of the identity card can also connect a 10*7.3CM protection cover; can also put the bank card.

At the same time can be a ticket or other exit entry information, wear a rubber band can be tied to the entire passport cover, in case of loss of information!

Passport sets of positive and negative sides have different patterns, the positive use of 3D embossing process patterns show a three-dimensional effect looming!
---