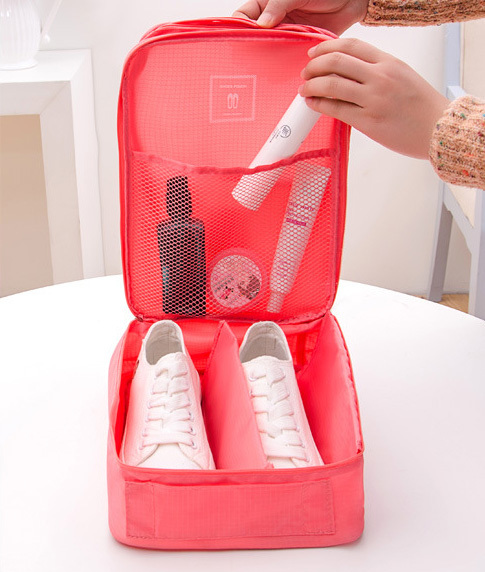 Shoes Organizer Bag
- Material: Nylon
- Size: 21.5 * 29 * 14cm
- Color: Light Blue, Navy Blue
- Protect shoes from dust, water and scratches. Can be used when not in use.
- The bag can handle anything from waterproof cosmetics to miniature underwear and gingerbread houses. Including grids and compartments, as well as external zip pocket.

---