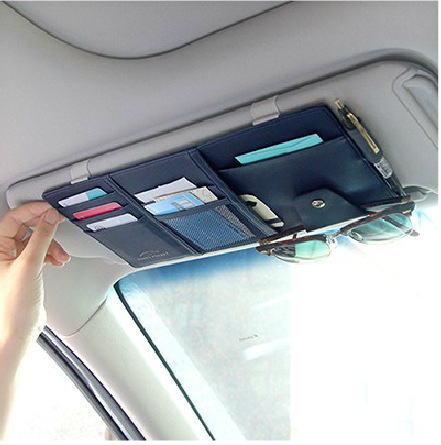 Sun Visor Organizer Pouch
Description:
- It's a stylish, versatile way to clean up your car.
- This organizer keeps track of everyday items and within easy reach.
- This innovative design installs easily fits most vehicles.
- Keep important things handy in your.
- Great for pens, for receipts, business cards, change, paper, maps, gas cards, sunglasses, registration and more.
Color: Navy Blue

---